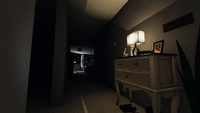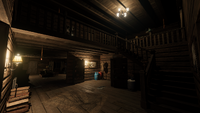 This article is about the locations that players can visit. For the screen seen in the van, see

Site Map

.
In Phasmophobia, players can visit several maps to execute a contract. Each investigation area is accessible after collecting and using the Main Door Key. Maps will come with a randomized weather type, which will be determined by a 1/5 chance for each of the 5 types.
Maps
Small
Medium
Large
Potential future maps
As of October 2021, the developers have stated that introducing new maps is currently at the bottom of the priority list.[1] Previously mentioned maps included an apartment building, a mansion, and a sewers,[2] but these have since been scrapped.[3]
Lighthouse
References